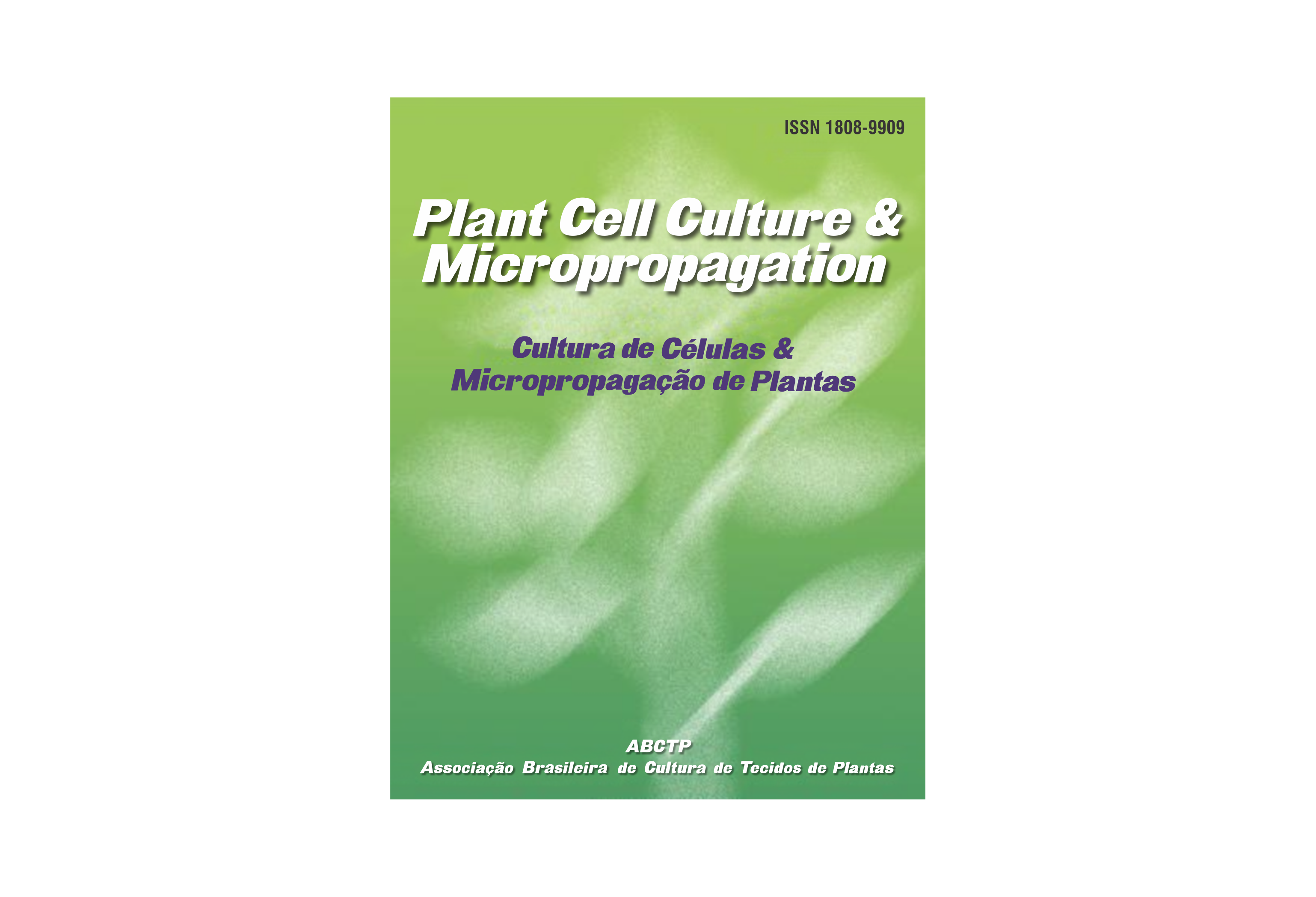 About the Journal
Plant Cell Culture & Micropropagation is a journal that publishes scientific papers in the area of plant tissue culture and applied plant biotechnology, including micropropagation; genetic transformation; plant regeneration; organogenesis, and somatic embryogenesis, morphogenesis; functional genomics and metabolic engineering.
Submitted manuscripts must be written in English, be original, and be in accordance with the journal's standards and not be submitted for publication elsewhere. Its content (data, ideas, opinions, and concepts) is the sole responsibility of the author(s). 
ONLINE SUBMISSIONS
Already have a Username/Password for Plant Cell Culture & Micropropagation?
GO TO LOGIN
Need a Username/Password?
GO TO REGISTRATION
Registration and login are required to submit items online and to check the status of current submissions.
AUTHOR GUIDELINES (http://177.105.2.193/ojs/index.php/PlantCellCultureMicropropagation/about/submissions#authorGuidelines)
INFORMATION
PREZADOS USUÁRIOS AO SE CADASTRAREM NO SISTEMA VERIFIQUEM SE TODOS OS DADOS FORAM PREENCHIDOS E NA OPÇÃO URL ADICIONEM O LINK PARA O CURRÍCULO LATTES. 
É IMPORTANTE QUE TANTO OS AUTORES COMO OS CO-AUTORES SE CADASTREM NO SISTEMA NO MOMENTO DA SUBMISSÃO DE ARTIGOS.